2019 SGF
information for inquiry
TEL.

031-821-9949

09:00~18:00 주말,공휴일 휴무
Rules
1. Participation Qualification
– One who is born before 25. May, 2000 is eligible to enter the event.
– Former cyclists, present cyclists, and the elite players all can participate without restriction.
– Enterable cycles are limited to Road cycle, Minivelo, Triathlon cycle, and MTB only.
-An electric cycle and recumbent cycles are not allowed.
2. Choice of course
– You can choice the one of Granfondo(208km) or Mediofondo(105km) at Jindong branch point 82km from start.
– Your finished course will be decided by midway measuring point which you checked.
3. Time limit & Cut-off
– The limit time of finishing the course is GRANFONDO – 12 hours, MEDIOFONDO – 7 hours based on Net Time.
– Granfondo division conducts an intermediate cutoff at 12:00 noon in the Jindong branch (82km from departure).
Athletes passing through this point after 12 noon will only be allowed to drive on Mediofondo Course.
– Mediofondo division does not have an intermediate cutoff.
4. Safty
– All riders, while riding, must put on helmet.
– Front & rear light, reflective vest and shoes are recommended for tunnel and night ride.
– Riders must observe Korea's traffic rules strictly.
– Riders must observe safty guard during ride.
5. Record measurement
– It is Net Time measurement method by speed chip.
– The participants must install speed chip on the cycle (open quick release lever of the front wheel hub and install chip), and must pass the fixed measuring equipment.
– The places which should be measured are starting point-> midway measuring point –> finish point.
– The rider should pass the start measuring equipment until 08:00.
– If the midway measuring point is not surveyed properly, the rider cannot be approved of finishing the course.
– The mid-measuring point of Granfondo is 2nd feed zone (104km from start point)
– The mid-measuring point of Mediofondo is Girin-myeon branch (92km from start point)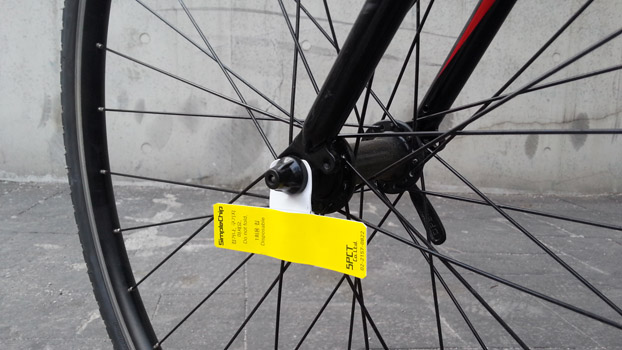 6. Attachment of Bib number
– Rider's bib number should be attached to the center of jersey's back pocket. Vehicle identification number should be attached so as to be recognized from the front side of handle bar..
– Altering bib number is prohibited.

7. Support
– The organizer will provide a course map, GPS track file and location of checkpoint through on-line in advance.
– Riders are recommended to get well-acquainted with the course before the riding. The responsibility for finding the fixed course properly is only the rider's.
– Distributing agency and mechanic service are provided, but portable foods and tools are recommended.
– It is the rider's responsibility to fix the malfunction of cycle during riding, and mechanic service is a secondary.
– Restaurants and stores are available for riders at anytime.
- Transportation of rider or cycle by private support vehicle is prohibited
8. Liability for an accident
– The participants are all responsible for injury and equipment damage accompanying the accidents occurred during the riding. In case of accident organizer will take first-aid.
– The participants have to check up and make a decision health condition, riding technique themselves, and devise a insurance.
※ Organizer insure accident occurred by orgnizer's fault.
9. Disqualification
The riders who do not obey the rules as below will be disqualified.
– Disobedience of managerial regulations
– Use or get support from other transportation means
– Participate in the event on behalf of other back number
* Aside from operation committee member's direct notice, the rider can also be disqualified by other participants' report. (The back number, the photo of violation, and video, etc. to prove the breach of rules should be reported to the operations center until 20:00 on the event day.)
10. Alteration of event
The event would be changed or canceled when natural disaster, gale or torrential rain.
Changes or cancellations will be announced before 24 hours from departure time.